(May 29, 2020, Beijing) The Organizing Committee of China Auto Forum has officially announced that the "2020 China Auto Forum" will be held in Shanghai, China from August 13th to August 15th, 2020. The forum, a top event for the automotive industry, will be organized by the China Association of Automobile Manufacturers (CAAM), supported by the International Organization of Motor Vehicle Manufacturers (OICA) and the World Economic Forum (WEF). This event will be the first top event for the auto industry, and the most high-end, authoritative and largest event to be held after the outbreak of coronavirus in this year.

Since 2011, the forum has been successfully held for 9 years, and has received wide attention for its "high-end, pragmatic and efficient" nature. The China Auto Forum is known as the "Davos" of the auto industry in China; and serves as an invaluable platform for world auto leaders, industry elites from home and abroad as well as government officials, well-known experts and scholars to interact face to face.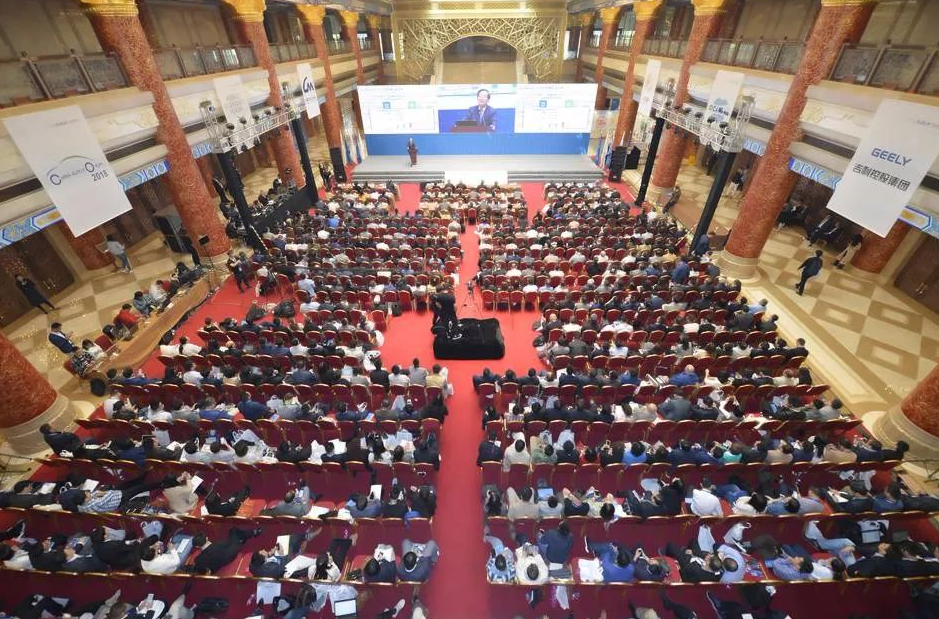 Photo from past China Auto Forum

Keeping pace with the times, seeking breakthroughs

The year of 2020 is destined to be remembered by our descendants, for it is the year where the timeframes of the Two Centenary Goals converge; it is the decisive year for building China into a comprehensive moderately prosperous society; it is the final year for completing the 13th Five-Year Plan; it is the year for formulating the 14th Five-Year Plan; and it is the year of transition for China's auto industry to embark on high-quality development.

As the world economy faces profound changes unseen in a century and the "ACES"(autonomous, connected, electric, and shared vehicles) become trendy, China's automotive industry is undergoing profound changes. After several five-year plans, China's auto industry has become a pillar of the economy, and China is increasingly recognized as the world's largest new car market. Since 2009, China is counted as the largest automobile market worldwide for 11 consecutive years both in terms of production and sales. It has become the most important market for domestic and foreign car makers, and the core stage for leading technical trends in the global auto industry. In recent years, domestic car makers have continued their upward trajectory and achieved periodic results. Similarly, players on the automotive industrial chain, as a whole, have enjoyed remarkable growth.
However, after 20-odd years of growth in production and sales, China's auto market recorded a negative growth for the first time in 2018, contracted further in 2019. From a period of high-speed growth to the latter half of popularization, the market faces an ever-increasing downward pressure. Accordingly, Chinese brands' shares were down, and China's auto industry has entered into a crucial period of structural adjustment and transition.
The outbreak of coronavirus in early 2020 has taken a heavy toll on the automotive industry. Furthermore, the spread of the virus around the globe has added uncertainties to world politics and economy, thus disrupting the interdependent global industrial chain and putting globalization into reverse. In a changing environment, China's auto industry will face many greater challenges.
At present, China and the world are in the most critical period. In this context, the NPC and CPPCC sessions were held in late May. In Premier Li Keqiang's report on the work of the government, he not only pointed the direction for China's future economic development, but also assured the healthy development of China's automotive industry in future. In response to challenges posed by covid-19 control, the Party Central Committee has pointed out that we must ensure stability on the six fronts to keep the fundamentals of the economy stable; implement the strategy of expanding domestic demand to make up for weak foreign demand; deepen supply-side structural reform to promote the recovery of consumption and to encourage and enable consumer spending. To that end, our government will advance reforms to streamline administration and delegate power, improve regulation, and upgrade services; advance reforms to promote market-based allocation of production factors; improve the overall national strength of state capital and SOEs; foster an enabling environment for the development of the private sector. All of these measures will effectively address the institutional and structural problems that hold up industrial development in the past. Furthermore, to promote higher-standard opening up and stabilize the overall performance of foreign trade and foreign investment, we must stay committed to opening our door wider to the world, keep our industrial and supply chains stable, and make opening up a catalyst for reform and development. We will foster an enabling market environment in which all companies, Chinese and foreign, are treated as equals and engaged in fair competition. Therefore, facing new opportunities and challenges, we're confident that our automotive industry will enter into a high-quality development stage.
The coming 14th Five-Year Plan period will coincide with a new era for exploring socialism with Chinese characteristics; a start-off stage for building China into a great modern socialist country; a prolonged period for profound changes unseen in a century; an accelerated expansion period for a new round of technological revolution and industrial transformation; and an important period of opportunity for drawing the blueprint for us to embark on a new journey toward the second Centenary Goal. Governments, industries and businesses are most concerned with the following issues: identifying goals and key tasks for the automotive industry in the new round of five-year plan period; keeping close tabs on economic and industrial trends; addressing current challenges and finding long-term solutions; formulate a sound and steady medium and long-term plan.
To welcome the arrival of the 14th Five-Year Plan and to achieve the goal of auto power, we must keep up with the times, and seek breakthroughs. At this critical juncture, the 2020 China Auto Forum is to be held to look into the future of China's automotive industry.

Photo from past China Auto Forum

Preparing for the 14th Five-Year Plan, building industry consensus
The theme of the forum is "New Changes, New Challenges, New Thoughts——Leading The New Journey of China Auto Industry". Guided by the Ministry of Industry and Information Technology of China (MIIT), the China Association for Science and Technology(CAST), the China Machinery Industry Federation (CCIF), the forum will be co-organized by the Auto Review under the CAAM and the China Auto Industry Economic Technology Information Research Institute.

This forum will last for 3 days, and comprises a total of 11 sessions(1+1+1+8) with structured, distinctive and pragmatic themes. Following the main thread of the 14th Five-Year Plan for the automotive industry, and focusing on key directions and areas of the implementation of the Auto Power Strategy, the forum will serve as a platform for government officials, business executives, scholars to reflect current situations, identify challenges, and look into the future. Several sessions will have features that are exclusive to "China Auto Forum":
Top10 Summit: heads of China's 13 major auto groups will gather together to discuss the future of the industry.
Close-door Summit: high-ranking officials from ten ministerial agencies and top executives from key enterprises on the industry chain will communicate face to face, exploring how to advance high-quality development of the automotive industry during the 14th Five-Year Plan period.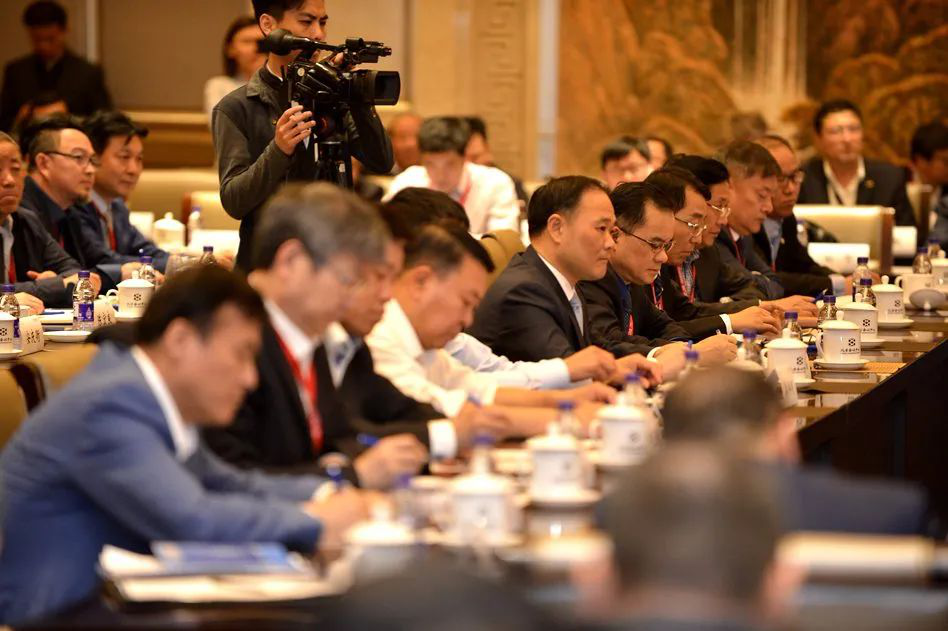 Photo from close-door summit at past China Auto Forum

Conference Forum: prepare for the 14th Five-Year Plan, control industry trends on a macro-level, pass the messages of players on the industry chain, interpret global development trends, scientifically shape Chinese enterprises' competitive advantages.
Theme Forum: various sessions are to be held in parallel, with clear position and content revolving around key tasks and special areas specified in the new round of five-year plan; government officials, industrial experts and business executives will conduct exchanges in an all-round way and brainstorm for ideas.
The forum will bring together leaders from global automotive industry chain, including industry leaders, well-known experts and scholars, business executives, whom will compare notes on core technical trends in the automotive industry and how to deal with such trends, study opportunities presented by the 14th Five-Year Plan, and conduct in-depth discussion on major issues of the whole industry chain.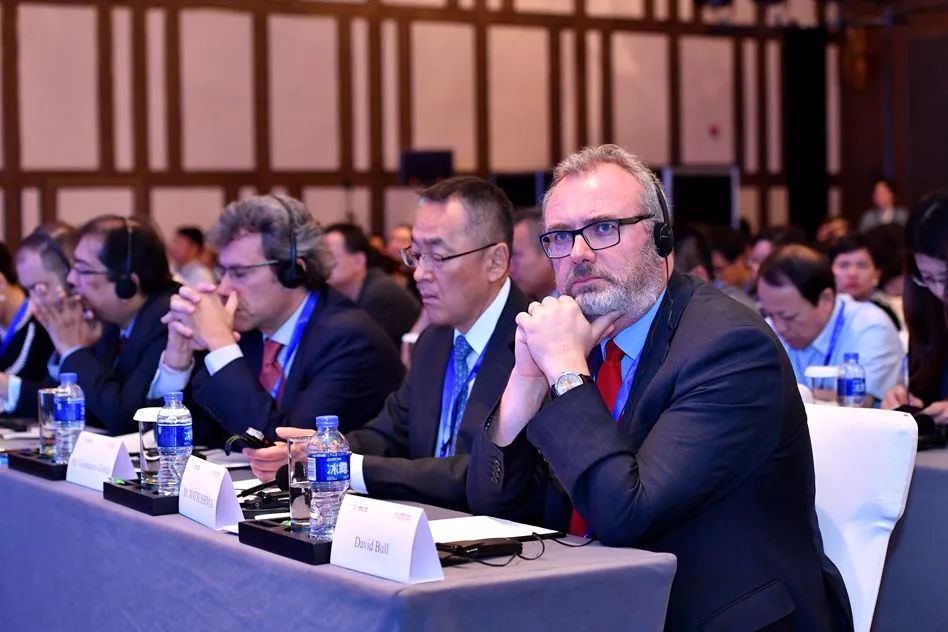 An important indicator of auto power is controlling key world-leading technologies. "Global Auto Technology Development Leaders Summit"——a special component of China Auto Forum, was proposed by Wan Gang, vice chairman of the National Committee of the CPPCC and chairman of the China Association for Science and Technology, provides a platform for global CTOs from multinational groups and technical leaders from China's major auto groups to discuss technological advancements in the global automotive industry.
Another important indicator of auto power is owning a batch of internationally-competitive businesses and famous brands. At the session themed with "Boosting the Competitiveness of China's Auto Brands", guests from representative industry brands will gather together to share how to raise Chinese brands' global influence, improve their brand image and value, as part of the effort to advance auto power.
At the session themed with "Development Strategies and Future of China's Major Auto Groups", core members of CAAM, leaders from China's "T10+3" auto groups(owns more than 85% of the domestic market in terms of production and sales) will look into the future, identify core tasks and shed light on the latest path of growth for the industry.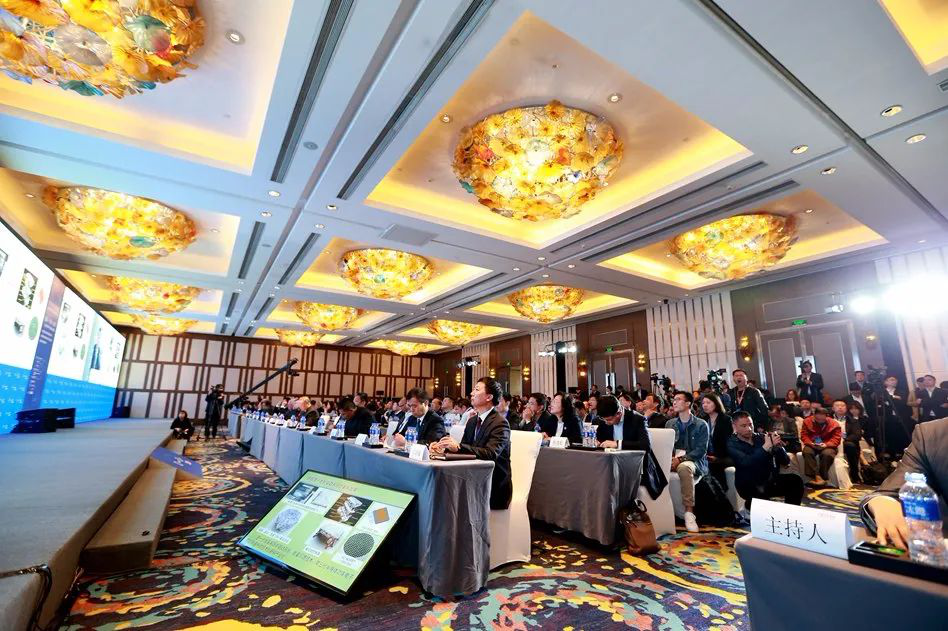 2020 China Auto Forum, serves as an interaction platform for domestic and foreign industry players, a window to learn about China's automotive industry and a conduit for China's auto players to convey their voices to the world, will continue to play a leadership role in the industry. At the sessions themed with "Development of Hydrogen Industry & Technological Innovation of Fuel Cell", "Promoting the Marketization of New Energy Vehicles", "Innovative Development of Intelligent & Connected Vehicles and Upgrade of Industry", and "Globalization of China's Automotive Industry", participants will exchange ideas on cross-industry topics and focus on the latest development policies in the world automotive sectors and related technical trends, and explore ways for coordinated development among global automotive industries.
During the forum, participants can also attend various activities, experience programs and exhibitions, etc..

Joining hands with top players for a better future
Official partner——SAIC Motor and Huawei Technologies Co., Ltd will provide full support for this forum. SAIC Motor is China's largest carmaker by sales volume and is the strongest listed vehicle corporation on the A-share stock market in China. At the fifth session of the 8th CAAM's Board Meeting in 2019, SAIC Motor was recommended as a chairman candidate unit for the 9th Board. Huawei, a leading global provider of ICT infrastructure and smart devices, is the first official business partner from a different sector since China Auto Forum was established, highlighting the new normal of openness and integration during the transition period of the automotive industry. The Shanghai International Automobile City, a co-organizer of the forum, is actively building itself into a world-class automotive industry center, and has invested heavily in various aspects of ACES vehicles. By then, it will welcome the arrival of participants from various circles with an open stance.