!!!2019 China Auto Forum" to be held in Shanghai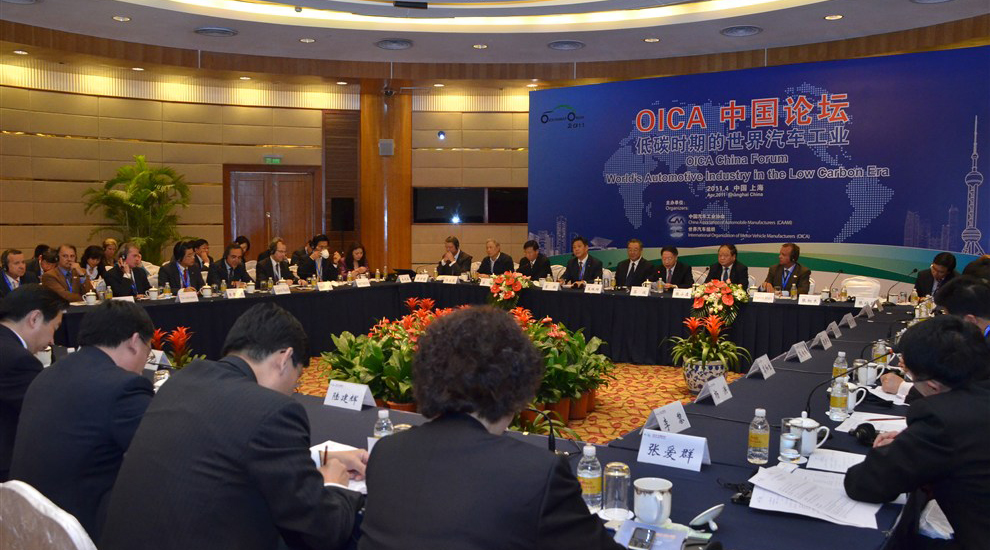 The much-anticipated 2019 China Auto Forum will be held in Shanghai from April 16th to 18th, 2019. The theme of the forum is " Innovation, Openness, Green—Focusing on Automotive Industrial Change and Opportunity". The forum, a top event for the automotive industry, is co-organized by the China Association of Automobile Manufacturers (CAAM) and CCTV-2(Finance Channel), supported by the International Organization of Motor Vehicle Manufacturers (OICA) and the World Economic Forum (WEF). Since its first convention in 2011, the forum has been successfully held for 8 times, gaining an ever-increasing influence. Focusing on "high-end, pragmatic and efficiency", the China Auto Forum has become the "Davos" of the auto industry in China; and serves as an important communication platform for world auto leaders, industry elites from home and abroad as well as government officials. The strong participation of CCTV-2 (Finance Channel) as of last year further drives China Auto Forum into a more influential event in the whole auto society.
Currently, the world economy is facing its biggest change in a century, so as the automotive industry, with dangers and opportunities coexisting. Hence, how to grasp the strategic opportunities has become common issue for global automotive industries. As of the world biggest auto market in 2009, China has occupied approximately one-third of market share in the world after a decade of rapid development, serving as the most important market position for auto companies at home and abroad and the core stage to lead the world technical trends. Proposed by Mr. Wan Gang, the Vice Chairman of CPPCC, it is planning to build the Forum as a core platform for global auto companies to discuss technical trends and release new technologies, so that to improve the development of electrification, intelligence, connectivity and sharing in China and the world. Therefore, 2019 China Auto Forum will specially highlight its global influence to invite a group of multinational experts to deliver wonderful speeches on previous basis.
Let's wait for the successful opening of the "2019 China Auto Forum" together. Friends from the auto community at home and abroad are welcome!